Portmarnock Community School Adult Education Programme:
Acting for Beginners
Ever wanted to try your hand at acting but were too afraid to try?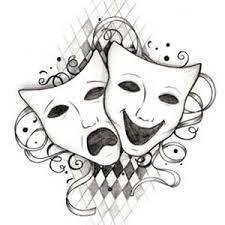 Now is your chance!!!
This 10 week course is an easy introduction to acting, voice work, improvisation and public speaking techniques. You will learn the basic principles of acting, with the emphasis on fun and getting out of your comfort zone in a no-pressure environment. The course will work towards the presentation of a scene in the final week.
Week 1: Introductions, warm-ups (physical and vocal), theatre sports and introduction to improvising.
Week 2: Improvising and scene creation.
Week 3: Presentation techniques and public speaking practice.
Week 4: Voice workshop – Breathing techniques to calm nerves and strengthen voice.
Week 5: Creating a character through movement and body language
Week 6: Working from text. Script analysis. Allocation and reading of scenes.
Week 7: Rehearsing scenes.
Week 8: Rehearsing scenes with individual focus
Week 9: Presentation of scene.
Week 10: Review of scene and performance

About the Tutor:
Sarah Hone is an industry professional with over fifteen years experience working in the theatre and film world. She has a BA in Theatre and Performance and an MA in Dramatherapy, and has worked as a professional actress in Ireland, USA, Australia and Japan.
In mid 2016 she returned to Ireland following a two year tour of Japan performing for  Disney. Prior to that she worked as an extras casting assistant on the worldwide blockbuster "Mad Max: Fury Road" movie, in Sydney Australia. She has taught acting in universities such as The National Institute of Dramatic Art (NIDA) in Sydney, Temple University Japan, The Gaiety School of Acting and Bow Street screen acting academy in Dublin, as well as in multiple primary and secondary schools. She has devised, written and directed shows for professional theatre companies in both Australia and Japan, and has given workshops in corporate training, public speaking and audition techniques.
Starts Tuesday 26th Sept.
7:30 – 9:30pm         €100                    10 Weeks