Portmarnock Community School Adult Education Programme:
Creative Writing: (Beginner's Course) 
The course will cover the creative process, writing fiction, non-fiction, poetry and will cover aspects of going public with ones work. With our highly recommended tutor, this is a must course for anyone wishing to further their writing skills and develop their creative processes.
Overview
PART 1 THE CREATIVE PROCESS (weeks 1 & 2)
PART 2 WRITING FICTION (weeks 3 & 4)
PART 3 WRITING NONFICTION (weeks 5 & 6)
PART 4 WRITING POETRY (weeks 7 & 8)
PART 5 GOING PUBLIC (weeks 9 & 10)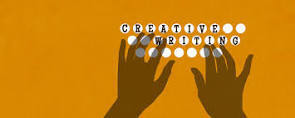 Return students and new comers welcome.
Tuesday's              10 Weeks                    €110  7:30 – 9:30 pm  (Starts 23rd Jan. 2018)

About the Tutor:  TBC