Portmarnock Community School Adult Education Programme:
Creative Writing: (Beginner's Course) 
The course will cover the creative process, writing fiction, non-fiction, poetry and will cover aspects of going public with ones work. With our highly recommended tutor, this is a must course for anyone wishing to further their writing skills and develop their creative processes.
Overview
PART 1 THE CREATIVE PROCESS (weeks 1 & 2)
PART 2 WRITING FICTION (weeks 3 & 4)
PART 3 WRITING NONFICTION (weeks 5 & 6)
PART 4 WRITING POETRY (weeks 7 & 8)
PART 5 GOING PUBLIC (weeks 9 & 10)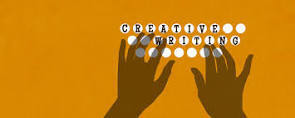 Return students and new comers welcome.
Tuesday's              10 Weeks                    €110  7:30-9:30 pm  (Starts 26th Sept. 2017)

About the Tutor:  Evan Costigan
About the Tutor: A qualified PE, Geography and Guidance teacher, Evan Costigan branched into writing after teaching for a number of years.
Evan writes poetry, short stories and non-fiction. His poems have published in Poetry Ireland Review, The Irish Times, Cyphers, The Moth, Cúirt Annual, The Lion Tamer Dreams of Office Work Anthology and elsewhere. He won the Boyle Poetry Competition 2015, the Francis Ledwidge International Poetry Award 2012 and has been shortlisted in numerous competitions, including a Hennessy Literary Award for poetry in 2014. The recipient of writing bursaries from Kildare County Council Arts Office in 2012 and 2016, he has been a featured reader at festivals and events in Japan, Canada and Ireland, including the Poetry Ireland Introductions Series 2016.
His fiction has appeared in journals and magazines, broadcast on RTE's Sunday Miscellany programme and has been placed in national competitions. His travel articles have published in national and international newspapers and magazines such as The Irish Times, Sunday Business Post, Get Lost! and Outsider. His travel book West Under a Blue Sky is longlisted for the New Welsh Writing Awards 2016.
He lives and works in Dublin