Portmarnock Community School Adult Education Programme:
Parents / Guardians who choose to attend the course will do so from a desire to help their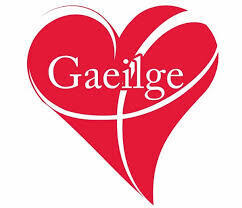 children with homework and see them do well in exams. Participants are likely to have different levels of Irish, therefore the class will cater for a mixed level of abilities.
The objectives of the course:
Familiarise parents/guardians with the Irish syllabus.
Break down the syllabus into components parts make it understandable
Give parents/guardians an understanding of likely homework assignments and of how they can helps students with their work
Encourage and guide parents/guardians use whatever Irish they have in the safety of the classroom so as to enhance their confidence in helping students.
Methodology:
Stick closely with the objective of "helping parents/guardians help students"
Use practical exercises based on the syllabus as the basis for classwork.
Class will work in groups to encourage "learning by doing" and a sense of achievement when group work is accomplished.
Introduce points of grammar as required but also refer to these naturally as they arise in class in conversation.
Make use occasionally of media such of radio/TV excerpts to encourage use of Irish in a natural and fun setting.
Refer to relevant grammar and vocabulary as they arise.
Starts Tuesday 26th Sept. 2017     10 weeks             €100                        7:30 – 9:30p.m
About the Tutor: Martin Moore: