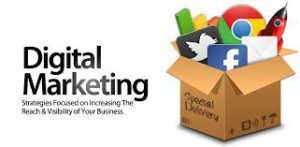 This course will give you a good understanding of how to get your website to the top pages on Google and also how to use other marketing tools such as running your own Google Adwords campaigns, email marketing and social media marketing also.
The Course:
 Introduction to Search Engine Optimisation
 Writing meta title & description tags
 Tagging images and using anchor text
 Sitemap creation
 Introduction to Social Media Marketing (Facebook & Twitter)
 Introduction to Google Adwords
 Creating your ads for the website
 Introduction to Email Marketing
 Creating an Email Campaign
After this course you will have a good understanding on how to get traffic to your website, not just any traffic but the right traffic people who are actually searching for your products and services. You will either have your own website to work from or we will give you one to work off if necessary.
3 Saturday workshops €70 (inc. Domain Name)  8th,15th and 22nd of Oct. 10am – 1pm

About the Tutor: Mr. Jonathan O'Malley
Jonathan has over 7 years experience working in SEO, Digital Marketing &Web Design. He achieved qualifications in both fields in (NCI) National College of Ireland, most recently a level 6 award in Web Development and is continuing his studies in this area. Having worked for several leading media and online marketing companies Jonathan branched out and setup his own successful business 3 years ago.