Portmarnock Community School Adult Education Programme:
This French class will be an opportunity for students to develop their practice of the French language (comprehension, speaking, reading and writing) as well as their knowledge of French culture.

These skills will be developed through an exploration of French culture, by working with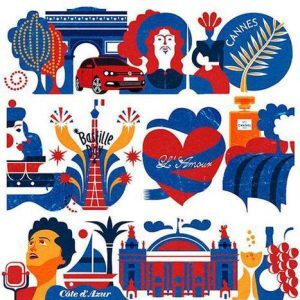 authentic French documents (articles, videos, recipes, etc.) with the aim of engaging an interaction on these many different subjects, as well as making communication easier in situations of daily life (holidays, shopping, restaurant etc.) The goal is to grow your confidence in your ability to express yourself in French and you ability to understand the language. New and return students welcome.
Starts Tuesday 26th Sept.            10 WEEKS                      €100                    7:30 – 9:30pm
About the Tutor:
Julie Mathevet is a French Language assistant, working in Portmarnock Community School with both Junior and Leaving Cert students. She is a native French speaker, having completed her Masters Degree in Visual and Digital Art in France and while studying for one year in Quebec, Canada.