Portmarnock Community School Adult Education Programme:
Why not try out this sport which is popular worldwide. Learn skills that are easy to pick up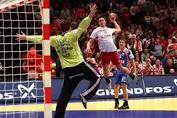 for beginners. Best described as "Basketball with Goals"! This will be a social session for both men and women over 16. Get fit and have fun in a friendly environment.

Ms. Samantha Murphy         12 Weeks     €5 per session      (Please enrol to express interest.)          8 – 9pm