The First Week Schedule is available here.
Parents and Guardians of First Years can get some very practical advice on the Transition to scond Level from a document published by the Institute of Guidance Counsellors which is based on the experience of students. It can be downloaded as a PDF here.
The Calendar for the Academic Year is here.
For Book Lists please click here.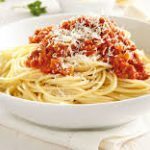 Our new Canteen Menu with hot healthy food daily for €3 is here.
Lockers will be available in mid August through the 'Easy Payments' button on the right. Students must provide their own locks – medium sized. Lockers are allocated on a random basis.
Journals will be available on return for €10 in school.