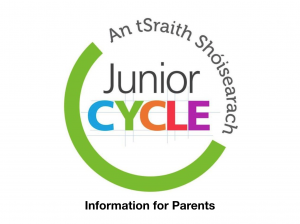 With the changes in how the Junior Cycle is assessed and taught there are Information Evenings scheduled over the next few weeks for Parents and Guardians of First and Second Year Students.
First Year Parents/Guardians can access the presentation and information on Online Safety here.
The presentation on the Junior Cycle is here.
The Second Year Presentation is on Thursday 5th December at 7.30pm.