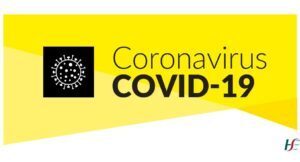 2/4/20
We are working with http://theeverlearner.com to provide remote online access for LCPE home learning. All 6th year LCPE students should have received an email with their log in details to help with their first assignment.
25th March 2020
Dear Parents/Guardians,
We hope this letter finds you and your families safe and well. As the current world health pandemic continues to impact our lives, we want to thank all members of our school community who have played their part in offering support and hope during this difficult time.
Thanks to you, our parents and guardians, who have sent so many encouraging messages of support to our school. We also offer our sincere thanks to our teaching colleagues in PCS for providing a variety of on-line learning opportunities for our students and we say well done to our students from all year groups for your engagement and resilience and staying connected with your learning.
Government advice is changing by the day with the latest decision that schools will not open until after the Easter break and that all non-essential services are to cease. The school building will therefore not be accessible to any member of the school community until further notice. Please contact your teacher directly if you are having a problem accessing your books but please only do so during normal school hours. Remember, the majority of textbooks are now available online.
As things stand, schools will hopefully open for business after the Easter Holiday on Monday 20th April 2020. This date, of course, is subject to change depending on developments with the current epidemic.
We will keep you posted on facebook and the school website regarding State Examination Updates. The Minister for Education and Skills and his Department are determined to get State Examinations through this challenge and hold the exams this summer. We can only keep encouraging the Leaving Certificate and Junior Certificate students to stay calm, stay safe and prepare in whatever they can for the summer exams.
Most important of all, we implore all our young people to follow the national call to take this global epidemic very seriously and to play their part in keeping the most vulnerable people in our local communities – young, elderly and everyone in between, who have challenging health conditions – as safe as possible. Together, acting responsibly during this epidemic, we can make a difference to the lives of the most vulnerable.
With many parents now working from home, accessing devices can be a challenge for the whole family. It is important to try to strike the best balance possible and not allow school work and office work to be a cause of distress for the housebound family.
As always, it is important that we look after our Physical and Emotional health at times of stress. Seeking to understand how to best support ourselves is vital and this will be very individual for each of us. Thanks to our colleagues in both the Guidance and Physical Education Departments for sharing ideas around self-care and staying emotionally healthy and physically active during this period. Thanks also to our Chaplain, Ms Clarke, for her regular Thought for the Day.
As always, the key message while we all attempt to safely navigate this unprecedented global pandemic is to exercise responsible social distancing and follow the Chief Medical Officer's advice and exercise meticulous hygiene routines.
We are keeping you in our thoughts and prayers. Stay safe. Stay well. Stay hopeful.
Sincerely,
Eithne Deeney David Clarke Helen Dargan
Principal Deputy Principal Deputy Principal
Orla Molamphy
Deputy Principal
24/3/20
As per the Taoiseach's announcement the school will remain closed until the 20th April. Continue to engage on Classroom and email teachers with any questions you have.
23/3/20
For a press release from the SEC with the latest details about the JC and LC exam  arrangements click here.
22/3/20
An important  message  from Malahide Garda Station:
As we enter this uncertain period, I want to assure you that we at Malahide Garda Station will be available to assist you in any way possible. I am conscious that there are vulnerable people living in our community and your local Garda will make every effort to ease any concerns that you may have. Malahide Garda Station can be contacted on 01-6664600 or if Gardai are required as a matter of urgency, please dial 999. Any request for Garda assistance can also be emailed to malahide.sergeants@garda.ieand a Sergeant will respond to you at the earliest opportunity.
A number of new Sergeants and Gardai are now attached to Malahide Station which will ensure that we continue to have a constant Garda presence in the community. I expect Garda resources to be put to the test during this period and to this end, I plead with parents to make every effort to prevent their children from going around the area in groups. There will be additional Garda patrols put in place in an effort to prevent and detect crime and to keep people safe and it would be a shame if resource time was wasted dealing with gangs of youths.
There is a responsibility on us all to do everything within our powers to ensure that we all stay safe. There is a great community spirit in this area and it is going to require a huge effort involving everybody to tackle this issue. We only have one chance to get this right.
Please follow HSE instructions rigidly, and together we will get through this.
Regards,
Dermot McKenna
Dermot McKenna, Inspector
Malahide Garda Station
County Dublin.
Phone: 01-6664600
19 March, 2020 – Minister McHugh Announces Cancellation of Leaving Certificate and Junior Cycle Oral and Practical Performance Tests: full details here.
18/3/20
Dear students,
I hope this email finds you and your family safe and well. I also want to wish you a happy St Patrick's day, one that we will all remember for many years to come, as it's occurring during a most extraordinary period of time in our lives, locally and globally.
We hope that you will be able to stay connected with your learning in the days and weeks ahead via online communication with your teachers. We will be keeping in touch regarding same.
Please keep checking the school website for updates.
Because of the rapidly changing advice from state authorities, the school will not open this Thursday for the collection of materials/ books for students or parents. However, we will keep in touch via email/website to facilitate the retrieval of necessary materials.
Most important of all, we hope you are heeding the really important advice from Government and top medical advisors to avoid  meeting in groups and to exercise social distancing even among your immediate families. We are especially mindful that if we ignore this advice, some of our most vulnerable family members and friends, young and elderly, may suffer significant health consequences.
' We all live in one another's shadow".
Stay safe and well. Make responsible decisions.
Thank you.
E Deeney
Principal
As many medical professionals have been commenting strongly on the importance of social distancing protocols we urge our parents to ensure that their students are not gathering in groups. This negates the effect of school closures. Please remind your son/daughter to check their emails/Google Classroom regularly and assist them to put a study/work routine in place.
As per the Taoiseach's announcement all schools will be closed until the 29th March. The school will not be open for students until then. 
A letter from the Principal posted on Thursday 11/3/20 can be read here  and below.
For up to date official information see the links below:
Updated CMO Information for schools
How to talk to young people about Covid 19
Child Friendly Interview with Deputy Chief Medical Officer Dr Ronan Glynn
Dear Parent/Guardian,
I am writing to confirm that currently there has been no change to the advice previously issued by the HSE and published on the school website. Nevertheless, we are preparing a contingency learning plan in the event that the Department of Education and Skills or the Department of Health directs schools to close. We are making sure students are prepared to continue learning remotely through Google Classroom.
Teachers have been busy registering students on Google Classroom, our preferred online learning platform. Many students are very familiar with it already but you can assist as parents/guardians by checking if they are registering with the relevant classrooms through their school Gmail. Teachers can then upload materials, assign tasks and communicate with students online.
Schools, like the general public have been asked by the Department of Health to continue to follow HSE.ie and Gov.ie/health for accurate and informative information regarding Covid-19, its symptoms and the steps that the public can take to protect themselves. The most important action we can take to protect ourselves from COVID-19 is regular hand-washing and good respiratory hygiene. Special assemblies have been held to communicate these measures to our students. We have increased our hygiene routine with our contract cleaners and in-house cleaning staff and are relying upon each and every student to play their role in maintaining a clean and safe learning environment.
We understand that this is a worrying time for our school community and beyond, but I would like to reassure you that we will do whatever is necessary to support the young people in our care by putting an appropriate plan in place to facilitate learning remotely.
We are actively monitoring the situation as it develops and we will continue to share any updates with you as we receive them. We would like to thank you for your continued support at this time.
Yours sincerely,
Eithne Deeney
Principal