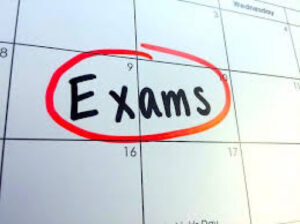 Timetable for Fifth Year Online Exams 2020
End of Year Assessment for First/Second and Fifth Year Students 
11 May 2020 
Dear Parents/Guardians, 
I hope this email finds you and your families continuing to stay safe and well. Following last week's Subject Department meetings, I am providing details regarding Summer Assessments for First, Second and Fifth Year students. 
As different Subject Departments have chosen different criteria for assessment, teachers will continue to liaise with all students via Google Classroom should your sons/daughters have any queries about the assessment modes. 
We will shortly post a time-table for any final online exams that are due to take place, as indicated in some of the Assessments Formats outlined in the different Subject Departments reports. 
End of Term School Results/Reports will be recorded on the school's VS Ware system as normal. You will receive a text to notify you when the reports are available in early June. 
I want to take this opportunity to thank the teachers, the Senior Management Team, and all members of the school's Pastoral and Care Teams for mentoring, guiding and supporting all our students throughout this year, especially during the recent challenging time for all of us. 
I offer my very best wishes to all families in our school community for the weeks and months ahead. 
Kind regards, 
Eithne Deeney Principal Portmarnock Community School 
Please click here for a PDF document with details of each subjects assessment decisions.