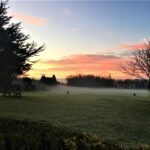 To Parents/Guardians of Third Years:
Thank you for your continuing engagement with your Third Year son/daughter's remote learning. We appreciate and understand the challenges learning away from school presents and will continue to support our school families during this period. Keeping an eye on VSWare and Classroom for attendance at classes and assignment completion has proven useful for many parents.
As you are aware, the Minister has informed us that the Junior Cycle Exams will not take place in June. It is very important that our students continue to engage with their remote learning and when they return to school as the curriculum being covered are essential elements in their journey towards Senior Cycle. Assessment will still take place through CBAs and teacher assessment so it is important that students engage fully resulting in a Junior Cycle Award that reflects their interest and ability. We will share upcoming updates on assessment over the next few weeks as soon as we receive them.
Regards
Senior Management Team.