Writing and Publishing your own Book
Portmarnock Community School Adult Education Programme:
WRITE AND PUBLISH YOUR OWN BOOK  – STARTER  COURSE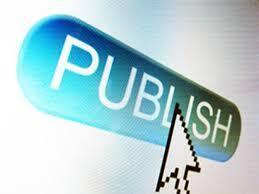 Copyright, ISDNs and Defamation: You've probably written your book at this stage but there are some legal issues you may not have thought about. Is your work copyrighted? If not, how will you ensure that no one plagiarises your work? What is an ISDN, why do you need one and where can you get one for free? The libel laws – have you defamed anyone in your book? If so you could be sued for hundreds of thousands of euro. How you can avoid this without recourse to a solicitor?
Publishing House, Self Publishing House, Printers and Doing It Yourself: The Basics. What are the four options available to you once you have written your book? What are the advantages and disadvantages of each? How to avoid getting ripped off by the many self-publishing houses on the internet. Why it is best to do it yourself.
How to avoid the basic errors we all make: The absolute Do's and Don'ts of the publishing world. The fatal errors that will ensure your book never gets any sales and how to avoid them.
Formatting your own book: How do you actually turn your manuscript into a format that looks like a book? It's basically a question of deciding the size of your book, the number of chapters and pouring your manuscript into a suitable format. It's a very technical process but with the proper guidance the course will follow a step by step guide to show you how to manage it. This is a hands on approach. What conventions do you need to include?
The Cover and back cover blurb: How do you create a cover for your book – the front, the back and the spine. How do you put a barcode on the back. How to write a blurb for the back cover and what to put on the spine. How to get a professional design artist to design a cover for your book.
E-books and formatting; What's the difference between print books and e-books? How is the formatting different? What you need to change before formatting your e-book. Where can you sell your e-book?
Publishing on Amazon: How to master the complexities of publishing your book for free on Amazon. What all the forms mean and how to fill them out. How to write and publish an Authors page on Amazon. How to avail of their free publicity packages. How to work the system so that your book will make the top 10 pages of Amazon and become a best seller in its field. How to have your friends write reviews of your book. How to make changes to it once it's been published. How to get your book on the catalogue of every major bookseller in the world from Easons in Dublin to Barnes and Nobles in New York. How to make libraries all over the world aware of your book. How to navigate the taxation minefield on Amazon and avoid paying American taxes on your royalties of 30%. The course will show you how to complete the forms and save a fortune in taxation.
Marketing: Now that your book is available all over the world what marketing tricks can you use to get it the publicity it needs. What are the internet sites you must join? What are the internet tricks that can get you free press releases all over the world. How just $5 can get you world wide publicity and have your name as an author splashed allover the internet.
Starts Sat 28th September.  2019                10am -12pm    10 weeks                         €105
About the Tutor: David Malocco
An adaptable and responsible professional writer who studied Writing for Film and Television in New York University School of Film and Creative Writing in Oxford University.I have written and published over twenty books including two best sellers in their field; written directed and produced three feature films and one documentary and have been awarded grants for writing from the Arts Council and the Irish Film Board.