Introduction to Literature
Portmarnock Community School Adult Education Programme:
Introduction to Literature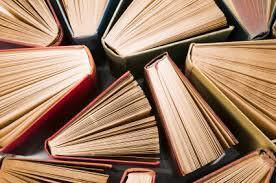 This course aims to provide a comprehensive overview of what literature is, who writes it and how to recognize it. Together we will examine the basics of literary theory and apply our knowledge to the best-­?known books in the world – think the
Odyssey and the Iliad, Dante's Divine Comedy and Joyce's Ulysses, but also
Shakespeare's plays and the poetry of Yeats and Heaney. To complement the heavy hitters, we will also be looking at some more accessible works, such as Lewis Carroll's
Alice in Wonderland and even the plots of a number of Disney movies. Literature is a multifaceted discipline, after all!
Don't be daunted by all these big names – you won't have to read them all! The
works in the below week-­?by-­?week overview will  be presented in such a way that students do not have to read the works (or even be familiar with them) in order to understand the lecture. Of course, it is highly recommended to read the works at some point. This could well be after the course has concluded, at one's own pace.
Required reading for the course will be provided as hand-out or in digital format (PDF). The only recommended purchase is Jonathan Culler's Literary Theory – A Very Short Introduction (ISBN: 0199691347), available in most (academic) bookstores or online.
A more extensive course outline is available upon request (via email buitendijk.tomas@gmail.com).
Starts Sat 20th Jan. 2018     9 weeks   €100                    11am – 1pm

Week 1 – Introduction + What is Literature?
Introductory session with a discussion on what literature is. We will examine the notion of 'the canon' and ask ourselves who decides what great fiction is.
Week 2 – Aspects of Literature: Language
Discussing Culler's theory of literature with regard to the foregrounding and integration of language. We will look at work by Lewis Carroll and James Joyce, as well as some digital fiction.
Week 3 – Aspects of Literature: Fictional Nature and Aesthetics
Discussing Culler's theory of literature with regard to the fictional nature of literature and its aesthetic qualities. We look at parts of Ernest Hemingway's fiction and poetry by John Keats.
Week 4 – Aspects of Literature: Intertextuality
Discussing the final aspect of Culler's theory of literature: intertextuality. Works discussed are manifold and include Joyce's Ulysses and Tom Stoppard's Rosencrantz and Guildenstern are Dead. Did you know Shakespeare is everywhere?!
Week 5 – Irish Literature
We discuss a number of works by one of Ireland's greatest writers: James Joyce.
Week 6 – Irish Poetry and Plays
Discussion of Irish poetry and plays. Yeats, Heaney, Wilde and Beckett are among the authors discussed.
Week 7 – Close Reading
Today we will discuss a novel, title t.b.d. We will do some close reading and seek to apply the literary theory we've learned.
Week 8 – Distant Reading
So many books, so little time! How can we familiarize ourselves with more titles than we could possibly read in a lifetime (or ten)?! Tools are being developed to help us do just that and today's session is devoted to playing around with them. It is recommended students bring a laptop for this session.
Week 9 – Are Stories Unique?
Some say creativity is dead and that all fiction is plagiarism. Is there any truth to this? Today we will look at some theories on originality in fiction, among which those by Frazer, Campbell and Booker. What will they reveal about Disney movies?!
Week 10 – Why We Read + Conclusion
Is there any value to literature, or is there merely pleasure in reading? Why should we read novels, plays or poetry? We will look at Martha Nussbaum's argument of 'books as friends' (from her work Love's Knowledge) and the practice of bibliotherapy. We will have a concluding discussion as the course wraps up today.

About the Tutor: Tomas Buitendijk
I have just graduated from Trinity College Dublin with a M.Phil. in Comparative Literature. I believe literature is one of the most fascinating and engaging subjects to study (especially as a mature student) and that everybody can gain enjoyment and learn through reading from the world's best literature.