Choir
Portmarnock Community School Adult Education Programme:
The Choir ensemble will be open to all keen individuals regardless of experience. A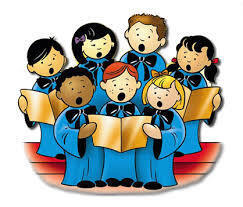 passion for singing and willingness to improve are the most important prerequisites.
We will cover many aspects of choir/ensemble singing including:
Vocal warm ups and proper technique;
Voice types/choir layout/finding your own style;
Participating in a collaborative ensemble in an amateur/professional capacity;
Understanding the context/preface of the given music and how this affects its intended performance.
Genres touched will include: choral, musical theatre, classical, pop and many others. We will try to immerse the group in as many styles as possible and focus on that which matches the interests of the group.
If there is sufficient interest the option of a performance at the end of the programme may be organised. All instruments are welcome.

Starts Tuesday 23rd Jan.
7:30 – 9:30pm         €100                    10 Weeks
About the tutor: TBC