German Beginners and Basic Improvers
Introductory course to learn the basics of spoken and written German.
The emphasis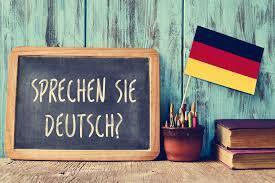 will be on the spoken language, but students will also be given the grammar structures essential to become aware of how the language works and to create and produce their own sentences, without having to memorize them from their notes in a parrot-like manner. Moreover, with such an awareness, it will be much easier for them, upon completion of the course, to keep learning the language on their own. We will start from how to introduce ourselves, and will then move on to all the main everyday conversational topics. Suitable for complete beginners, or for people who wish to brush up and reactivate old basic skills that seem to be gone (they are not!). The course aims to give the visitor to Germany the tools to communicate in a simple but effective way.
Textbook to be used: Buscha & Szita: Begegnungen A1+, Schubert, 2008. ISBN: 978-3-929526-86-8 (All-in-one textbook: coursebook and activity book in one volume, + 2 audio CD's)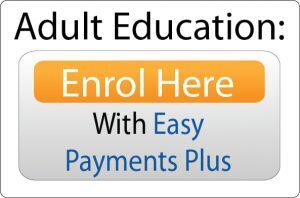 Starts: Saturday 22nd September 10am – 12pm 10 weeks €105
About the Tutor: Francesco Felici
Francesco defines himself as addicted to languages. He holds an MA in modern languages from the University of Pisa, Italy, his home country, and a French D.E.A. in comparative grammar from the Sorbonne, Paris. He has studied in Germany, France, Denmark, Norway, Iceland (his major was in Nordic Languages), always working very hard to learn the language of the country that hosted him. And he has never stopped, every single language fascinates him deeply, every single language is a real
passion.
One of the things he loves most to do with languages is teaching them. He taught Italian for two years at the University of Poznan, Poland, for ten years at an American college in Florence, Italy. Then Danish and Modern and Old Icelandic for one year at the University of Pisa, Italy. He also has experience in teaching German, French, Norwegian, Finnish, Esperanto.
He's working right now as a literary and publishing translator from Finnish and Norwegian for an Italian publishing house that specialises in Nordic languages.
As for German, it was his other major. As a student he spent, thanks to an Erasmus scholarship, nine months studying German literature at the University of Heidelberg. He has taught the language privately for many years, and has also worked in the tourism field, in a resort with an extremely high percentage of guests from Germany, where the everyday language was almost exclusively German.