Special Needs Assisting QQI L5
Portmarnock Community School Adult Education Department.
Run in conjunction with the Progressive College of Education:
This QQI Level 5 Special Needs Assisting Course is designed to meet the training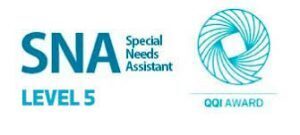 needs of those working or volunteering as a Special Needs Assistant. The course aims to develop skills, knowledge and understanding of the role of the Special Needs Assistant and promote good practice among those working in the school system.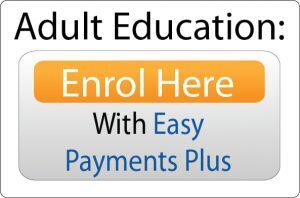 Topics covered include:
Role of the Special Needs Assistant
Health and Safety
Autistic Spectrum Disorders
Understanding and Managing Difficult Behaviour
Speech and Language Disorders (Verbal Dyspraxia, Selective Mutism)
Equal Opportunities
History of Special Needs
Art and Craft
Communication and Language Development
Full timetable for the course is available here: Special Needs Assisting Progressive College Spr 19
Assessment is by continuous assessment.
€275 (based on minimum of 15 students, €355 if there are only 10 students.)
Next course scheduled to Start: Tuesday 24th September 2019 12 weeks 7-9.30pm
Enrolments will open in early August.