Special Needs Assisting QQI L5
Portmarnock Community School Adult Education Department.
This QQI Level 5 Special Needs Assisting Course is designed to meet the training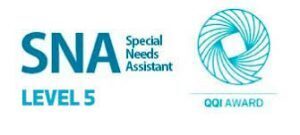 needs of those pursuing a career in or working / volunteering as a Special Needs Assistant. The course aims to develop skills, knowledge and understanding of the role of the Special Needs Assistant and promote good practice among those working in the school system. This course will be run over two terms, SAutumn 2022 and then Easter to Spring 2023.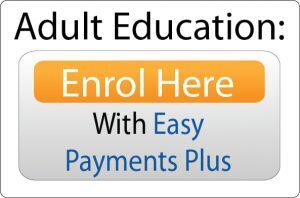 Topics covered include:
Role of the Special Needs Assistant
Health and Safety
Autistic Spectrum Disorders
Understanding and Managing Difficult Behaviour
Speech and Language Disorders (Verbal Dyspraxia, Selective Mutism)
Equal Opportunities
History of Special Needs
Art and Craft
Communication and Language Development
Assessment is by continuous assessment. Candidates will have to complete at least 30 hours work experience working with individuals with Special Needs under the age of 18 in an educational setting, or similar, during the course. This work experience may be of a paid or voluntary nature.
Entry Requirements: Candidates who do not already work in this area must be prepared to undertake the experience outlined above. All learners must be fluent English speakers.
Completion of this course may lead to a major award in Early Childhood Care and Education.
Cost: €360 (please email adulted@portmarnockcommunityschool.ie to arrange to pay in instalments if required)
Starts Currently not offering this course for the 2023 Spring term. Please email to register interest for future terms          7 – 9:30pm       
16 Weeks (1st term Autumn) and second term from end of January 2023
About the Tutor: Joanne Finnegan
Joanne is a graduate of The University of Limerick, where she studied Leadership for Inclusion. Following 8 years teaching as a Special Education Primary Teacher and 12 years teaching / managing the Early Education Department of a Designated Disadvantaged Primary School, Joanne's current role as an Inclusion Coordinator, facilitates the educational needs of children of all ages through Irish government initiatives such as The Access & Inclusion Model.  While working with the community, Joanne has gained great insight into Inclusive Practice, as well as obtaining an undergraduate BA (hons) in Business Management and a Postgraduate in Education (Further).