Child Psychology QQI Level 6
Portmarnock Community School Adult Education Department.
Run in conjunction with the Progressive College of Education.
The Certificate in Early Childhood Care and Education Level 6 programme will provide learners with the knowledge, skill and competence to work as autonomous practitioners and to lead and supervise others in the provision of quality early childhood care and education in a variety of ECCE settings, whether working in a day care nursery, crèche, pre-school / after school facility or with families as a professional nanny.
Our Child Psychology module is one of the eight modules involved in completing the full qualification. It will suit someone working in the area of child care or wishing to work in this area to advance their qualifications and begin or progress their journey to a full Level 6 qualification.
Full timetable is available here: Progressive College Outreach-Child-Psychology-Spr-19-1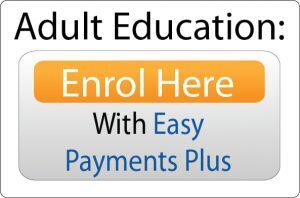 Starts 29th January 2019    10 weeks  €400 (based on 15 students minimum)  7-9:30pm