Criminal Law and Policing in Ireland
Portmarnock Community School Adult Education Dept.
An Introduction to Criminal Law and Policing in Ireland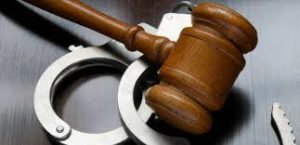 The course will provide an introduction to policing and criminal law in Ireland. It would be aimed at members of the public who have a good general knowledge of current affairs and who want to better understand the crime stories and processes that are a staple of our daily lives/media. It would be of benefit to those seeking a taster course in law, those considering a career in law enforcement (such as An Garda Síochána, other enforcement agencies and the Garda Reserve), others working in the criminal justice system in Ireland and those in other careers who are interested in policing and crime studies.
1. An overview of Policing, Crimes and the Criminal Courts
Policing in Ireland
Where does criminal law come from?
Identifying and classifying a crime
Finding criminal law online
Constituent parts of a crime
The Criminal Courts in Ireland
2. Criminal Offences
Homicide
Non-fatal offences against the person
Offences against property
Offences against public order
Road Traffic Offences
3. Police Investigation – The Investigation of crime
Powers of entry, seizure, search
Arrest
Detention
Questioning of suspects
Forensic Samples and the management of crime scenes
4. Criminal Procedure
Instituting Proceedings
First Court Appearance
Bail
Trial
Appeal
Sentencing
5. Evidence
Admissibility of Evidence
Burden of Proof
Hearsay
Witnesses
Disclosure
6. The Criminal Assets Bureau
7. Case Study – Drink Driving (from detection to prosecution)
8 – 10. Recap and Students' Choice
About the tutor: Mr. Stíofáin Ó Míocháin BL