DRUG EDUCATION PROGRAMME
Portmarnock Community School Adult Education Programme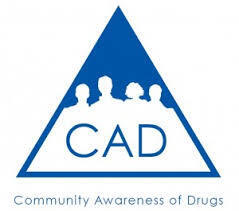 Community Awareness of Drugs (CAD) 'Family Focus Drug Education Programme'
Course: CAD 'Family Focus' Drug Education Programme for Parents /Guardians /Carers/Professionals

Details: A six session programme, delivered once a week for six consecutive weeks commencing Tues 29th January 2019.  7.30pm – 9.30pm Cost: €30 Minimum 10 places.
This programme developed by Community Awareness of Drugs provides participants with an opportunity to:
Update drug related information
Explore attitudes, beliefs and decisions and,
Develop a family focused drug education strategy.
Over 5,000 parents have completed the programme to date.  Feedback is excellent:
"The Tutor was a brilliant teacher, made the class enjoyable and I personally got so much from the course. The leaflets and books were so educational and invaluable for a parent. I would recommend this course without a doubt, one of the best delivered courses I've been a part of". Past Participant
"Very informative with everyday information, easy to understand, easy to pass on to others. Instructor was excellent, she spoke to us not at us and I always felt I could give my opinion".  Past Participant
"I feel better informed than I was 6 weeks ago. I feel more confident about talking to my kids about drugs. I feel assured that there's help out there if it's needed. Change? Nothing. The programme was very interesting, a bit scary but overall I'm delighted I got a chance to participate. The programme was excellent" Past participant.
Starts Tues. 29th January 2019    €30   6 weeks            7:30 – 9:30pm
Tutor:  Bernie McDonnell
CAD: Providing Drugs Education for 30 Years!
Established in 1983, CAD is a voluntary organisation and registered charity that provides drug education and training programmes for parents and community workers.
Registered Charity No.  CHY 6742