Volleyball
Portmarnock Community School Adult Education Programme:
Social volleyball for men and women of all ages. No experience necessary. The aim for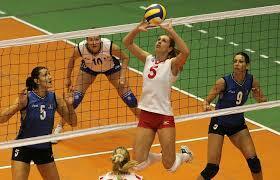 this year is to enter some more tournaments, particularly the recreational leagues.
Follow Portmarnock Volleyball Club on facebook for updates https://www.facebook.com/groups/604526903034797/?fref=nf
Check the facebook page for updates on sessions running over the Summer.
Next term starts: Start date to be confirmed       
15 weeks            €50                 or €5 per session.
Please note Monday sessions only for the moment. Thursday sessions may resume in the future.