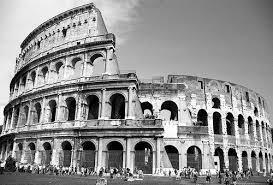 Portmarnock Community School Adult Education Programme:
The Italian language is one of culture and travel. Speaking and understanding Italian is necessary to fully discover a country rich in history, art and literature. Italian also means "Made in Italy" and everyone loves Italian food, wine, fashion and design. It's the fourth most studied language in the world!
This course uses a communicative and interactive approach to develop your Italian speaking, reading, listening and writing skills in a natural manner with real life context. This course is a beginners continued course, so ideally you should have some basics of the language. A trial class to decide on suitability may be arranged. Please email adulted@portmarnockcommunityschool.ie for more details.
Starts Tuesday 25th September. 2018     10 weeks                €105                7 – 9pm

About the Tutor:
About the Tutor: Annalisa Nardini
Annalisa's experience in teaching languages goes back many years and she is also comfortable with French and Spanish. She always had a great passion for languages and travelled all over the world to learn more about different cultures. She has been teaching in Portmarnock for two years and has also taught Italian in Palmerstown Community school for 2 semesters.