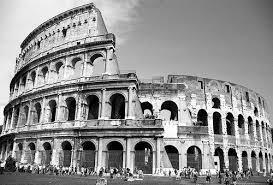 Portmarnock Community School Adult Education Programme:
The Italian language is one of culture and travel. Speaking and understanding Italian is necessary to fully discover a country rich in history, art and literature. Italian also means "Made in Italy" and everyone loves Italian food, wine, fashion and design. It's the fourth most studied language in the world!
This course uses a communicative and interactive approach to develop your Italian speaking, reading, listening and writing skills in a natural manner with real life context. No previous knowledge is required, but students who have completed some beginners classes also welcome as different material from the previous term will be used.
Starts Tuesday 23rd Jan. 2018     10 weeks                €100                7 – 9pm

About the Tutor: Annalisa Nardini
Anna is a native Italian speaker. She is passionate about languages and has many years' experience teaching Italian, Spanish, and French. Anna has travelled extensively to see the world and learn more about different cultures. She has previously taught Italian in Palmerstown Community School.