ITALIAN (BEGINNERS)
Portmarnock Community School Adult Education Programme:
The Italian language is most known for culture, art and food reasons. Speaking and understanding Italian is the key to fully discovering Italy, a country rich in history, art and literature. Italian also means "Made in Italy" and everyone loves Italian food, wine, fashion and design. It's the fourth most studied language in the world!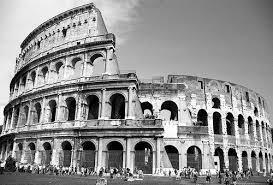 The course is aimed at level A 1.1 / 1.2 so will be suitable for motivated Beginners and also those who have some basics. It will  introduce the fundamental elements of the Italian language  and will offer as well cultural activities about Italian culture, art, history and topics that will help students to have a better understanding of this beautiful nation.
This course uses a communicative and interactive approach to develop your Italian speaking, reading, listening and writing skills in a natural manner with real life context. The text book used for the course will be advised at the first class.
Next Course Starts: Monday 11th Oct. 2021 ….(note change of evening from Brochure to Monday)    8 weeks         €110          7 – 8:55pm

About the Tutor: Loredana Delinzas