Spanish Beginners Continued
Portmarnock Community School Adult Education Programme:
Online Course. Thursday evenings for 8 weeks.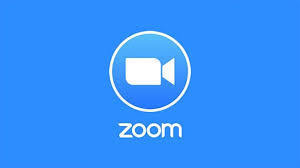 This Beginners Continued course will give you a good grounding in the basics of Spanish with an emphasis on the spoken language. But not only. It will also give you an understand

ing of the basic grammar structures. Structure awareness is an extremely important tool. This is what will allow you to build and produce your own sentences, without having to memorise them from your notes like a parrot. Focus will be on to all the main everyday conversational topics: daily routines, family, at the airport, at the hotel and at the restaurant. . Suitable for beginners who have completed an initial course, or for people who wish to brush up and reactivate old basic skills that seem to be gone (they are not!). The course aims to give the visitor to Spain the tools to communicate in a simple but effective way.
Next Course: Thursday 15th Oct.         8 weeks    €80    7-9pm
For this course there will not be a specified text book.

About the Tutor:
Raquel Hernanz is a Spanish native speaker with over 8 years of experience teaching Spanish as second language in Dublin. She is currently a Spanish Teacher at Instituto Cervantes She has recently finished a postgraduate course on Applying new technologies to teaching second languages.
One of the reasons she loves teaching Spanish as second language is that she realises how satisfying it is to be able to order a drink at a restaurant, be able to ask for the price or ask for directions when you are on holidays. That is a positive experience for the person travelling but also for the locals, who really appreciate the effort a tourist is making.