Dance Fusion
Portmarnock Community School Adult Education Programme:
Dance fusion recognizes that everyone has a unique rhythm not only in dancing but also

in the way we live our life. This class is for anyone who loves to dance and wants to learn more. It will help you to "feel" the music and you will learn different rhythms such as tahitian, hawaiian, bachata, cumbia, salsa and other latin dances. The classes are energetic, fun and dynamic allowing students to immerse into mindfulness and express themselves through dance while getting a workout and having fun at the same time.
The class starts with a warm-up that focuses on different parts of the body, followed by "technique" basic steps of different dances.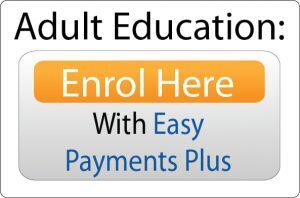 Starts Monday 25th Sept 2017         7-8pm           8 Weeks          €60
About the tutor: Liz Vega is originally from Mexico and has been living in Dublin for over 7 years. Her life purpose and passion is dancing. She has danced all her life. She has taken different courses such as Latin, Zumba dancing instructor and recently Tahitian instructor class in France. Liz believes that dancing make people happier and to live the moment. "I love dancing and to see people enjoying it while expressing themselves from their inner side. It is surprising how the body can create movements when it feels the music".