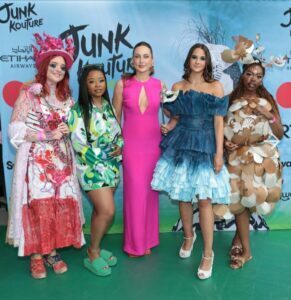 Congratulations to Mozidah Abudulsalamm and Ruby Byrne on their stunning performances in the Dublin City Junk Kouture Final. Mozidah's moving interpretation of her team's InnerConeFidence concept drew an emotive response from the audience, brilliantly contrasted by Ruby's dynamite crowd thriller that was singled out for praise from judge Roz Purcell.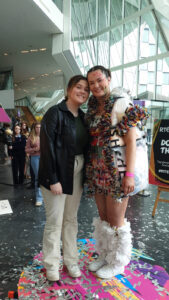 A big thank you to their stand-in team mates Anna Brady and Millie-Sue Robinson for their endless energy and spirit and to Emma Carroll, Orla Mahon and Aine McCarthy and the model's families for their vocal support on the night. And a special thank you to Ms. Gallagher for her all her help and expert insight as a former finalist and Junk Kouture enthusiast.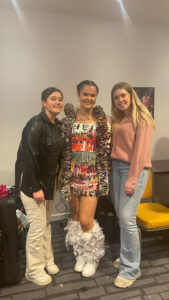 Though neither design made the judges final selection of nine entries for the inaugural World Final, they do have one more chance in the public Wildcard vote. You can catch the girls' knockout performances in an upcoming highlights show on RTE2 and RTE Player on Thursday 19th May at 7pm, after which viewers can vote to send one more design to the World Final in Abu Dhabi.