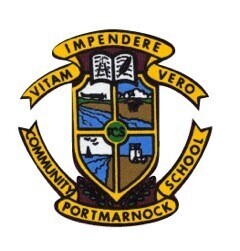 Dear students, families and friends,
I am embarking on medical leave for an extended period that will mean my absence for the remainder of the current academic year.
In my absence I am pleased to announce that Mr David Clarke, of the Deputy Principal team, will take on the role of Acting Principal and will therefore assume responsibility for the day to day operations of the school community, with the support of the Board of Management, teaching staff and administrative team. As Acting Principal, Mr Clarke will also act as Secretary to the Board of Management of the school for all matters relating to correspondence with the Board. While it is with a real sense of regret that I will miss the remaining events of this year's school calendar, and the many milestones that will take place in the school life of our students before the summer holidays, I look forward to returning to start the new academic year with all my colleagues next September.
In the meantime I know that PCS is in the safe hands of Mr Clarke and the entire staff, all of whom are committed to the work of our school community and are looking forward to continued collaborations that support excellence in academic achievement and outstanding social and emotional learning for all students. I'm very grateful to all my colleagues for their unstinting work to support our students and one another on a daily basis.
Finally, I would like to wish all of you and your families a wonderful, relaxing Christmas and a happy, blessed and prosperous 2023 for all of us.
Beannachtaí na Nollag oraibh go léir agus athbhliain faoí mhaise daoibh.
Yours sincerely,
Helen Tobin