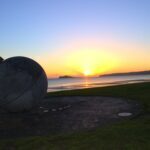 Having reviewed our Assessment Structure, we would like to update you on the Summer exams and our approach for next year.
The Summer assessments will take place during the following dates:
 1st & 2nd Years – Tuesday 30th of May to Friday 2nd of June. This will be a combination of Exams and Block Classes.
 5th Years – Wednesday 24th of May to Friday 2nd of June.
3rd Years – Will continue classes as normal with some block classes from 30th of May.
 TY – Exams on 18th to 19th of May followed with Presentation Evening on Tuesday 23rd of May
Normal School Hours will be maintained throughout this period.
Timetables will be issued soon.
Next Year we will continue our November and February assessments but we will be adjusting the February assessment period in order to maximise class time.