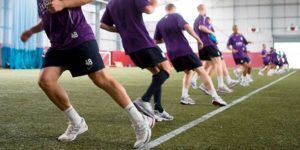 Hi Students
On your first day of the Summer holidays the PE Department wants to thank all students for their cooperation and participation this academic year. Your enthusiasm and willingness to adapt to the ever changing Covid PE regulations and modified activities were greatly appreciated.
During PE this term classes participated in Softball and some Junior groups were treated to some excellent coaching from the local Baseball Club. Red Rox baseball club is currently looking for new members of all ages. Please see the attached details regarding training times and they train locally in woodlands (fields to the right of the school pitch). They are looking for players of all abilities and everyone is welcome – you just need to turn up to training 
Red Rox Baseball Club Website
Another new sport you could try this summer is water polo? Not sure what that is? Have a quick look at the video attached. Training is on Tuesday evenings from 7-8pm in the PSLC starting from the 8th June. If you are interested please contact Mr. McNeive 
mmcneive@portmarnockcommunityschool.ie
 to arrange a trial session.
Also attached are the
PCS Home Fitness Resources
to continue to give you all options for different activities. For the 6th years there are a variety of mindfulness and meditation sessions you can choose from if you are feeling stressed whilst studying. We want to wish you all the best of luck with your exams and future endeavors.
So this summer the PE department challenges you to 'Try Something New'?
"Never say never because limits, like fears, are often just illusions" – Michael Jordan
We hope you all have a safe and enjoyable summer break 
Yours in Sport
PE Department