PHOTOGRAPHY (DSLR or MIRRORLESS) IMPROVERS
Portmarnock Community School Adult Education Programme:
Photography (Digital DSLR or Mirrorless Camera) Improvers Course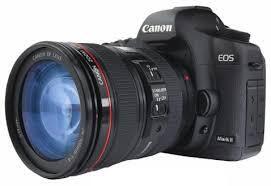 Attendance at a beginners' class or an equivalent level of understanding of photography is an essential requirement.
The course will be exclusively digital photography and will be based on the use of DSLR or mirrorless camera. Such a camera and a steady tripod are essential to obtain full benefit. Computer literacy and possession of a laptop will be essential particularly for the sessions dealing with the use of post processing software.
The course will comprise classroom sessions and also some location shooting sessions. The timing and nature of the location shooting sessions will be worked out in consultation with and will reflect the interest of the participants in as far as possible.
We will start with a brief overview of light, camera controls, exposure, focus, depth of field, ISO, lenses, other basic equipment,
We will seek to cover a range of topics including as many of the following as we can, the prioritisation of these topics will be guided by interests and the actual level of the class group:
The range of topics offered will be:
composition and image creation (as opposed to taking photographs);
software use in post processing (Lightroom and Photoshop).
conversion to monochrome and tinting monochrome, basic use of NIK software (needs to be purchased) in particular the use of Silver FX Pro for the creation of Monochrome images;
the storage and archiving of photographs using Lightroom,
the presentation for viewing of photographic work including printing, slide show creation, on line book production, and web site use.
portraits and people shots including children;
landscapes;
macro and close up work;
wildlife shooting;
street photography;
more advanced lighting effects;
long exposure techniques and the use of ND filters;
HDR techniques and panorama merges;
Location sessions will be guided by the time available to the participants and to their interests; it would be hoped to do an evening shoot in the "Golden Hour" before sunset, some night shooting, action shooting – perhaps at a sporting event.

Start date: Saturday 2nd October 2021
10 Weeks       €110
Classroom sessions 10am – 11:55am
Location sessions TBC. 
About the Tutor: Peter MacMenamin BSc, H Dip Ed, AIPF
A teacher of science for 16 years and a photographer for a lifetime; at present Peter is Honorary Secretary of Dublin Camera Club. He has published photographs and also has had photos hanging in several galleries and exhibitions in Dublin; he is a winner of awards in different competitions. Peter was recently awarded a Distinction of Licentiate from the Irish Photographic Federation (AIPF).