Ballroom Dancing for Beginners (no partner required)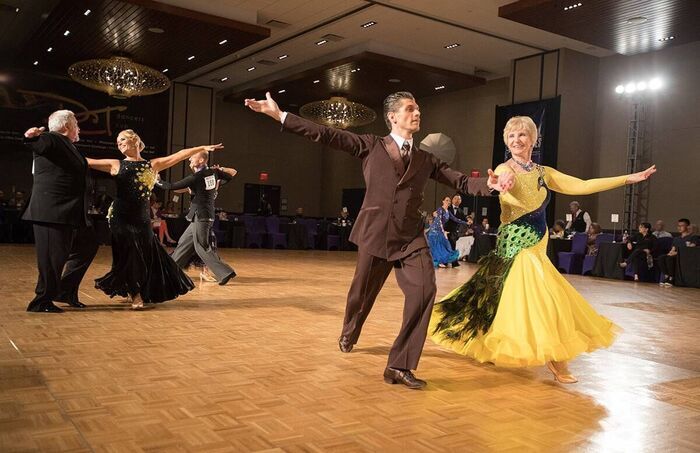 There are 4 sections to Ballroom dancing
 1.   Modern
2     Latin American
3.   Classical Sequence
4.   Social Dancing
The 10 week course is structured for beginners to dancing, and will cover some aspects of all sections including:
Slow Waltz
Quickstep
Samba
Rhumba
Cha Cha
Jive and Barn dance
Plus a few extra
Date: To be confirmed
Duration: 10 weeks 
Time: 1:30-2:30
Cost: 45 euro per person (90 per couple)
Location: School Sports Hall downstairs
No Partner required as teacher will pair people up if needed
All ages welcome!
Your teacher is  Sandra Bracken of Bracken Ballroom and dance
Sandra and her husband Dermot have been dancing together for a long number of years.
They were trained here in Ireland by the well know dance teachers Marie and Jim Barber.
They also trained in the U. K.  for 10 years under the very famous World Champions
Christopher Hawkins and Hazel Newberry.
Sandra and Dermot were ranked the top couple in Ireland at senior level for 4 years
They represented Ireland on many occasions in World and European Championships
They also appeared on BBC Come Dancing.
In 2019 Sandra was invited to adjudicate  the Amateur World Championship at City West Hotel Dublin.