Contact us on 01 8038069 or adulted@portmarnockcommunityschool.ie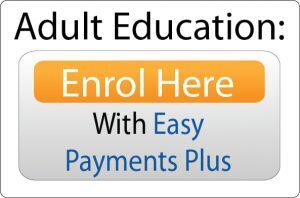 Most of our courses finish up for the Summer at the end of May. There are a few exercise classes continuing (Pregnancy Yoga, Pilates, Tai Chi).
Details of courses for the Autumn term 2018, starting the week of Saturday 22nd September, will be available shortly, with enrolments open in mid August. The previous brochure for Spring / Summer 2018 is available here . Below is a list of courses previously offered.
Monday Evenings
Tuesday Evenings
Wednesday
Thursday
Saturday Mornings
Director of Adult Education: Mr. Michael McNeive