The online Spring 2021 Term is now concluded. We will be offering two follow on courses from the week of 12th April for an 8 week term.
Italian (Improver's: Intermediate Level B 2.2)
We hope to have a more comprehensive programme in place for Autumn 2021, but we will be guided by Public Health Guidelines.
Contact us on 01 8038069 or adulted@portmarnockcommunityschool.ie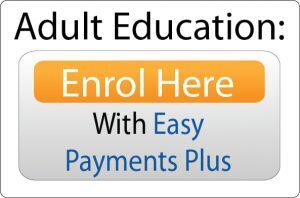 Courses which we usually offer when there are no Covid-19 restrictions.
Monday Evenings
Tuesday Evenings
Thursday
Saturday Mornings
Saturday One Day Workshops
Nutrition and Well Being Courses:
Director of Adult Education: Mr. Michael McNeive