Contact us on 01 8038069 or adulted@portmarnockcommunityschool.ie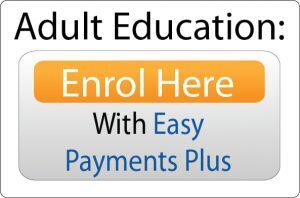 Enrolments for our Summer term, Easter up until the end of May. are available now online.
The brochure for Spring / Summer 2018 is available here and online enrolments are available for most courses now. Here is a list of courses which will be offered or will continue after Easter.
Monday Evenings
Tuesday Evenings
Wednesday
Thursday
Saturday Mornings
Director of Adult Education: Mr. Michael McNeive