Portmarnock Community School Adult Education Programme
Maybe you've a desire to learn a musical instrument, or maybe there's already a keyboard sitting in your house that never gets used?
This course aims to teach you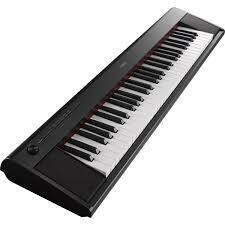 ● How to read treble and bass clef notes
● Basic Scale Structures
● Correct finger position and movement
● New piano pieces
Keyboards provided.
Starts Tuesday 29th January 2019
Beginners        7:15-8:15pm       
Improvers 8:15 – 9:15pm                 10 weeks           €105
Limited to 8 students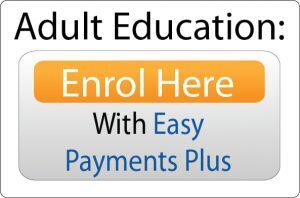 About the Tutor: Liz Stears
I Completed a joint major Bachelor of Arts degree in music and drama from University College Dublin, and also graduated from Trinity College Dublin with a Masters in Music Education. I Completed my voice and piano training in the Royal Irish Academy of Music and Parnell School of Music. I have been involved in the arts from a young age and I have extensive experience teaching and performing.  I worked in the local performing arts school 'Power Drama School' as resident vocal coach and musical director. I also opened up a small local business giving voice and piano lessons to children and adults.