Keyboard (Piano)
Portmarnock Community School Adult Education Programme
Maybe you've a desire to learn a musical instrument, or maybe there's already a keyboard sitting in your house that never gets used?
This course aims to teach you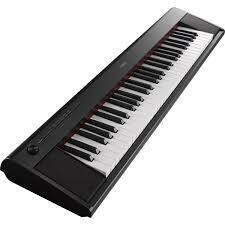 ● How to read treble and bass clef notes
● Basic Scale Structures
● Correct finger position and movement
● New piano pieces
Beginner:
Students learn the fundamentals of piano playing and music theory. Equipping students with the information needed to read music.
Improver:
Developing skills learned from previous courses/lessons, enhance musical expression and tonality.
Keyboards provided.
Starts Tuesday 1st February 2022      
Beginners 7:15-8:15pm
Improvers 8:15 – 9:15pm                       9 weeks                            €95
Limited to 8 students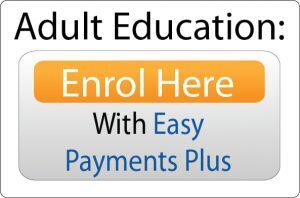 About the Tutor: Tadhg Kinsella
Tadhg started playing piano at the Royal Irish Academy of Music (RIAM) at age 7 and
later received a scholarship to study cello. In his early teens, he also began studying
percussion at the R.I.A.M. In 2018 he graduated from Trinity College Dublin and R.I.A.M with a Bachelors in Music and a LRIAM Teaching diploma.
As a teacher and freelance musician based in Dublin, Tadhg teaches music to all ages and abilities. From group introduction courses for primary school students around Dublin to all age group night time classes. He has been teaching both group and individual piano/percussion (drum-kit) classes for the past 5 years in various music schools around Dublin.
As a freelance musician Tadhg has performed with various orchestras and ensembles,
including the RTÉ National Symphony Orchestra, RTÉ Concert Orchestra, and Aurora
Symphony Orchestra (Sweden). As an avid chamber musician, he has performed in various locations around the world some of which were at New York University (USA), Aaron Copland School of Music (USA) and University of Valle (Colombia).