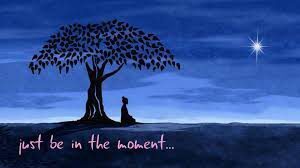 Portmarnock Community School Adult Education Programme:
This course teaches participants a number of different mindfulness practices that can help you deal with stress more effectively and improve your health and well-being. We will introduce a number of different practices to cultivate mindfulness, including gentle mindful movement and sitting practices. We will also explore simple ways to integrate mindfulness into your daily life, particularly when facing challenges. The course is suitable for beginners as well as for those who have previously completed mindfulness courses.
Some of the benefits of mindfulness include:
– Reduced stress
– Increased resilience
– Increase in positive emotions
– Improvement in cognitive functioning
– Enhanced creativity
– Increased clarity and focus
– Improved memory
– Greater self-awareness and insight
– Improved physical and mental health
Course A 30th Jan. – 27th Feb.   
Course B 6th March – 3rd April                              €80    7:30 – 9:30pm

About the Tutor: Barry Lee
Barry has trained as a mindfulness teacher with the Institute for Mindfulness based Approaches (IMA), Germany, and is also a qualified yoga instructor (Yoga Alliance 500 hour). He has practised meditation for over ten years and is passionate about sharing the many benefits of mindfulness practice with others. You can find out more by vising his websites: www.natureinmind.ie and www.mindfulnessforlaw.ie