SPANISH IMPROVERS
Portmarnock Community School Adult Education Programme:
Online course.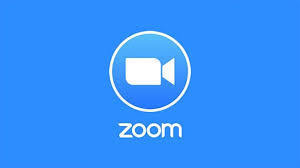 This course will help you to improve and gain confidence with your Spanish skills

(listening, reading, speaking and writing). Emphasis on practising everyday and holiday situations, listening and grammar exercises. Ideal for those who have completed a beginners course or picked up some Spanish along the way. Emphasis on dialogue and conversation to enable you to communicate effectively. Authentic reading, listening and video materials are used throughout for a range of activities based on everyday Spanish in Spain and Latin America.
Material: Real life material (newspapers, articles, recipes, bills, maps, videos, songs, etc) as well
as material prepared and provided by the teacher (vocabulary and grammar exercises).
Next Course starts: Tuesday 13th April 2021         8 weeks €80    6.30 to 8.30pm
Continuation from Spring 2021

About the Tutor: Ms. Florencia Sala is a Spanish native speaker with a Bachelor's degree in
Education and a Master's degree in Education Studies (Intercultural Studies).  She is an experienced
teacher of English and Spanish as a Foreign Language, having worked in both Argentina and Dublin.