GOLF
Portmarnock Community School Adult Education Programme:
This course will cover: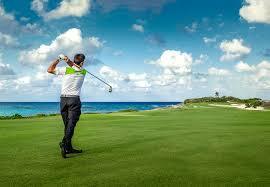  Technique for a variety of shots
 Club selection
 Introduction to the rules of golf
 Introduction to short game (chipping, pitching, bunkers)
 Introduction to long game (driving, fairway woods, irons)
Each class will be limited to 5 persons per hour as this will allow greater benefit for each
individual. The classes will take place at Kinsealy Driving Range.

Course Starts= Thursday 11th January 2024 for 7 weeks  ( Break on 15th February and finishing on 29th February 2024)              
7 weeks            €80           Beginners 6:30-7:30  Improvers 7:40-8:40
Additional cost of €9 for balls at the driving range each session.
Early booking is advised as the maximum per class is 5 people
About the Tutor: Mr. Philip McLoughlin has been working with PCS for the last number of years.