Metalwork for Beginners (including welding)
Learn all of the basic skills needed for a foundational knowledge of metal work.
Metalworking is a craft that dates back to the Pharaohs in Egypt, the Vedic Kings in India, the Tribes of Israel, and the Maya civilization in North America, among other ancient populations. Metalworking is the process of shaping and reshaping metals to create useful objects. As a term it covers a wide and diverse range of processes, skills, and tools for producing objects on every scale: from huge ships, buildings, and bridges down to precise engine parts and delicate jewellery.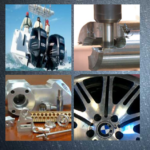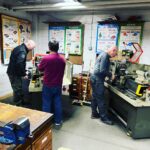 Course Content includes:
1. Introduction to materials and health and safety

2. Use of handtools

3. Use of machinery – Pillar Drills, Plastic bending, Metal Bending, Lathe

4. Creating simple short projects to hone your skills

5. Larger projects

6. Welding
Use of all equipment and materials provided.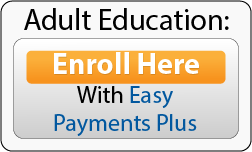 Duration: To be confirmed
Start Date: To be confirmed
*Tea and coffee break during longer lessons if needed, at the discretion of the tutor
Time: vary- see schedule above
Cost: 170 euro (including all materials and use of equipment)
Early booking recommended at limited to 10 students
About the tutor: Bert Brayden.
Bert is a fitter turner welder by trade. He is ASME 9 coded in steel, stainless steel and aluminium welding. He also does maching on lathes, printing and 3D drawings.