Contact us on 01 8038069 or adultedpcs@gmail.com.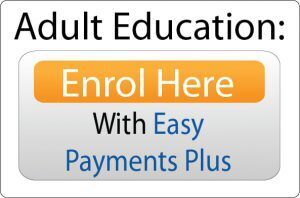 Our summer term classes are now finished up. We are in the process of finalising the schedule for the Autumn term. New classes include a newly designed Baking class (Have fun with Baking!), Early Childhood Psychology, Italian Beginners, Pottery, Write and Publish your own Book, Forensic Science, Ninja Nunchucks, Literature Appreciation, Spanish Advanced, Well being for Parents.
Our brochure for Autumn 2017 and online enrolments will be available in mid August. Classes will commence on 26th September, with walk in enrolment nights on 12th and 18th September.
Our Spring 2017 brochure is available here.
Classes Confirmed so far for September
Monday Evenings
Tuesday Evenings
Choir
Computers: Adore your Android / Tablet
Development Education
Italian (Improver's)
Pilates Beginners
Spanish (Improvers, for those who have completed a beginners course)
Wednesday
Saturday Mornings
Director of Adult Education: Mr. Michael McNeive