Digital Skills Class- Gain Confidence Online
So, you have a Laptop/Desktop computer and/or maybe a Tablet and you don't really make good use of them. Are you always waiting for someone to show you how to do simple tasks? Someone who maybe hasn't got the time!! If you want to get the best out of your computer in a comfortable and relaxed atmosphere with plenty of time and attention, then maybe this course is for you. What would you like to use your computers for?
What the training covers:
Programme A: Productive Use of Digital Skills (6 Hours)
Introduction to the internet
Internet safety & security
Email
Search engines and websites
Online government services
Conducting everyday transactions
Online voice and video calls
Use of "Apps".
 Programme B: Lifestyle Choices (4 Hours) – the opportunity to select a minimum of two topics from Programme B.
Specific government online services
Social Media
Video, TV and Radio
Shopping online
Instructional videos on YouTube
Online banking, including the process and security safeguards
Digital photography
Revision of one or more of the topics under Programme A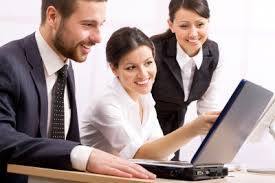 This will be a five week course, one night a week, two hours each evening.
5 Week course
Course 1: 16th January 2024
Course 2: 20th February 2024
  60 euro per person for 5 weeks                   7 – 9pm .

About the Tutor: Ann Byrne who has previously taught Introduction to Computers and European Computer Driving Licence (ECDL) at Portmarnock Community School from 1996 to 2002 is returning to deliver the iPad course in September, following a successful course last term. Ann is a qualified trainer as well as a business owner, running CTA in Malahide and operating as a freelance trainer and authorised tester. Ann has over 20 years working in administration, with extensive knowledge in class room training as well as working in business as an administrator using many computer applications. Since 2010 Ann also volunteers, when time allows as a trainer with Age Action.