ENGLISH AS A SECOND LANGUAGE (Preparation for the Cambridge FCE exam)
Portmarnock Community School Adult Education Programme: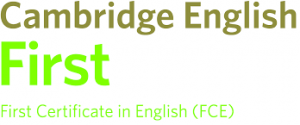 Free trial class on Tues. 28th January 2020 6:30 – 9:30pm for those wishing to see if this course is suitable. Please confirm attendance via email (adulted@portmarnockcommunityschool.ie)
What is FCE? FCE stands for First Certificate in English and it is one of the most popular Cambridge English qualifications accepted by thousands of businesses and educational institutions worldwide. Who is it for? It is a test for people who need to prove they can use everyday written and spoken English. It is set at Level B2 (upper intermediate) of the Common European Framework of Reference for Languages. What is the format of the FCE exam?
1. Reading and Use of English: 1 hour 15 minutes
2. Writing: 1 hour 20 minutes
3. Listening: 40 minutes
4. Speaking: 14 minutes What can I expect to achieve by the end of the course?
You will have improved your language skills necessary to pass the exam such as keeping up a conversation on a wide range of topics, presenting arguments, writing an opinion essay or extracting specific information from a newspaper article. You will have also developed successful strategies to approach the exam in order to efficiently deal with various challenges of the exam.
Sample Timetable:
6:30-7.15
7.15-7.45
7.45-8.15
8.15-8.45
8:45 – 9:30 pm

Tuesday

Speaking: Part one – Interview
Vocabulary: Forming adjectives
Exam task:

Word formation

Writing: Informal letter
Grammar: Review of Present tenses
This course would suit anyone living in Ireland for a short term to learn the language, such as Au Pairs or language exchange students, or those who plan on living in Ireland for an extended visit. Students need to organise their own exam.
Starts Tues. 28th January 2019 6:30 – 9:30pm    €150
We hope to run for 10 classes, depending on class size (bring a friend!)      

About the tutor: Mr. Rory Corcoran