Portmarnock Community School Adult Education Dept.
WHAT IS PHILOSOPHY? – INTRODUCING PHILOSOPHY THROUGH EXISTENTIALISM AND CINEMA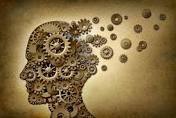 This course assumes no prior knowledge of the study of philosophy, and seeks to introduce students to the most important questions and philosophers of the history
of philosophy. The course also takes a practical and contemporary approach,
looking at how philosophical ideas become developed in everyday life and through
the arts, especially in cinema. The philosophical movement known as
existentialism, emerging in the late nineteenth century and refined in the post-
War period by Jean-Paul Sartre is a particular reference point.
Topics/Themes
The Beginnings of Philosophy in Greece 500 BC – From Heraclitus to Plato
Exploring the Questions and Disciplines of Philosophy From Ethics to Aesthetics
Concepts of Philosophy – Good and Evil, God and Humanity, Truth and Nontruth,
Reason and Absurdity.
Main Movements of the History of Philosophy – From Plato to Augustine to
Descartes to Kant to Nietzsche
Existential Philosophy – Sartre and Beauvoir
Philosophy since 1968 – Emergent Feminism, Multiculturalism and a Philosophy of Difference
Philosophy And Cinema – A Clockwork Orange, Requiem for a Dream, The Class etc.
Philosophy Now – Where to Next for Philosophy?
Philosophy in Irish Education – Curriculum and Philosophy in Schools
References
Primary Reading
Sartre, J.P. Existentialism and Humanism. Methuen. London.
Plato The Republic. Penguin Classics
*various links and handouts will be given in class on specific topics.
Starts Tuesday 25th September 2018   7:30-9:30pm       10 weeks       €105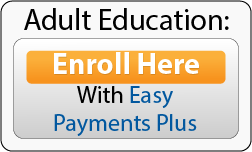 About the Tutor: Dr. Jones Irwin
Jones Irwin is Associate Professor in Philosophy and Education in the Institute of Education, Dublin City University. He has also been Project Officer with the National Council for Curriculum and Assessment since 2014 on their curriculum for children in values education and philosophy. He has published several books in philosophy and his new book is entitled The Pursuit of Existentialism (Routledge, 2018). He is especially interested in the philosophy of everyday life.