Philosophy: "What is Philosophy?"
Portmarnock Community School Adult Education Dept.
*** This course is not running in Autumn 2022. Keep an eye out for future dates***
WHAT IS PHILOSOPHY?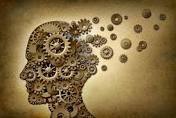 Course Description
This course assumes no prior knowledge of the study of philosophy, and seeks to
introduce students to the most important questions and philosophers of the history
of philosophy. The course also takes a practical and contemporary approach,
looking at how philosophical ideas become developed in everyday life and through
the arts, especially in cinema. In term 1, we will be particularly focused on the
transition from early and later Greek thought to Medieval Philosophy (Christian,
Islamic and Judaic traditions).
Readings:
There is no one set text for this term but the following texts may be useful to
consult.
Plato Symposium
Plotinus The Enneads
Augustine Confessions
Averroes The Incoherence of the Incoherence
Jean Paul Sartre Existentialism and Humanism (Term 2)
Starts : TBC
About the Tutor: Dr. Jones Irwin
Jones Irwin is Associate Professor in Philosophy and Education in the Institute of Education, Dublin City University. He has also been Project Officer with the National Council for Curriculum and Assessment since 2014 on their curriculum for children in values education and philosophy. He has published several books in philosophy and his new book is entitled The Pursuit of Existentialism (Routledge, 2018). He is especially interested in the philosophy of everyday life.