Knitting and Crochet Circle (free)
An informal chance to meet, chat and knit with likeminded people. A chance to swap patterns and ideas, help others out, learn from others, etc.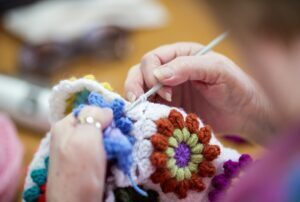 There is a fully refundable 5 euro fee upon registration: Will be refunded after first session.
Bring own materials to the group.

Start date: To be confirmed
Time: 7-9pm
Duration: 10 weeks
Cost: Free