Aromatherapy "Get Summer Ready"
Portmarnock Community School Adult Education
***NOTE: This course is not running in Autumn 2022 term- keep an eye out for future terms!****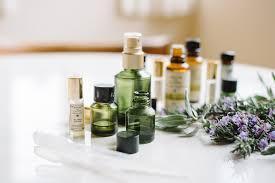 Summer ready Aromatherapy Kit – Nourish your skin, avoid nasty bugs, create a first-aid remedy for kids & more. All super effective and 100 % natural
Here's what you'll learn:
How to quickly ease sunburn and all its unpleasant effects
Nourish & moisturise your skin with natural cleansers and creams
Keep your feet silky soft with an easy to make sugar scrub & moisturiser
Rapidly reduce the unpleasant effects of hay fever and those summer colds that are so hard to shake!
Prevent horrible "Holiday Tummy" with a Pain & Infection Zapper blend
 A gentle but powerful first aid blend for children. Reduces the discomfort and possible infection from bites, burns, stings and scrapes
How to deter mosquitos and other pesky insects. No more itchy holidays!
How to use essential oils around the house to clean, lift your mood & create a pleasant atmosphere.
My Cranky Day Blend that rapidly lifts the mood when you're having one of "those days"
Next Course starts: TBC        10 Weeks         €110            
Ingredients & supplies to create the full kit are available for €30. All ingredients & supplies are also freely available locally
About the Tutor: Ms. Jenny Sheridan
Jenny Sheridan has been a holistic therapist and tutor since 1997. In that time she has trained over 300 practising holistic therapists and introduced many more to the joys of aromatherapy.
She has qualifications in aromatherapy, clinical aromatherapy, holistic massage, sports massage, Tuina acupressure, pregnancy massage, Indian Head massage, reflexology, Reiki, IET, natural facial and holistic facial.  Her teaching qualifications include a teaching diploma from ITEC, an assessor's award from VTCT and a train the trainer certificate from FETAC.
Jenny has taught in a number of community schools, private colleges and run her own centre, Essentials Holistic Centre for over 7 years.